RED

LINE 360c

REDefine the Road

It's the best of the best. We didn't raise the bar, we shut
it down. The Redline 360c sets the new standard for radar detectors with extreme detection range, 360° directional awareness, 100% true stealth and the best overall performance from any detector. Get ready to REDefine the Road with the Redline 360c.

Buy Now
GALLERY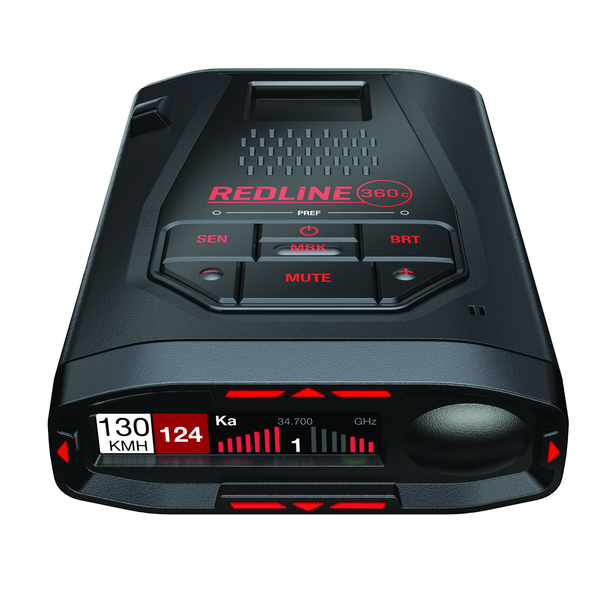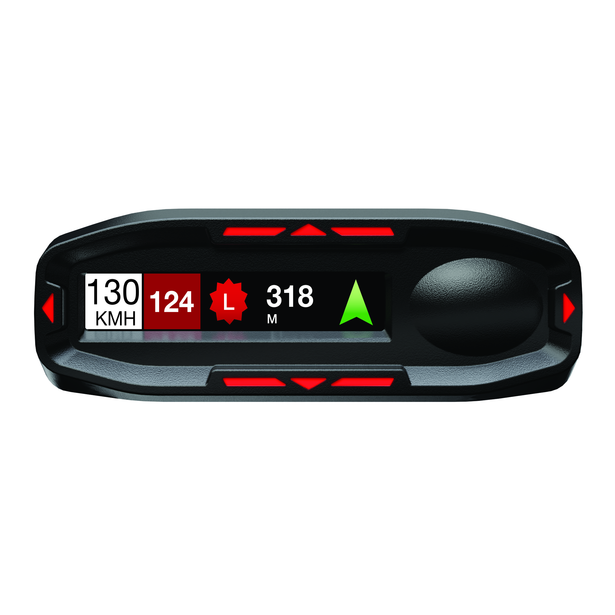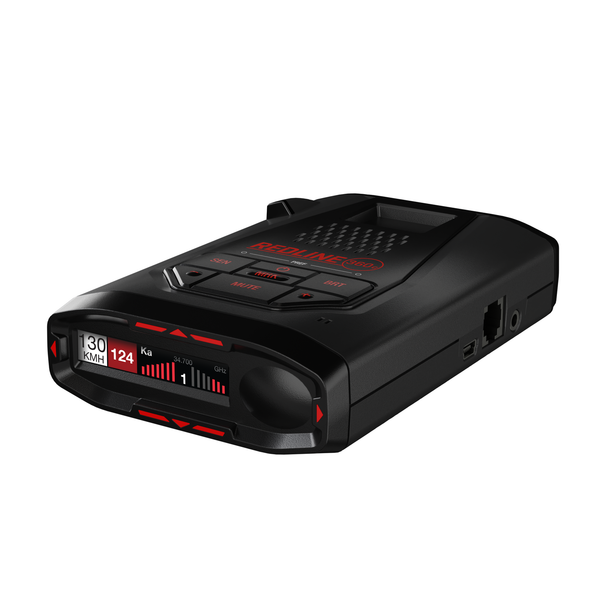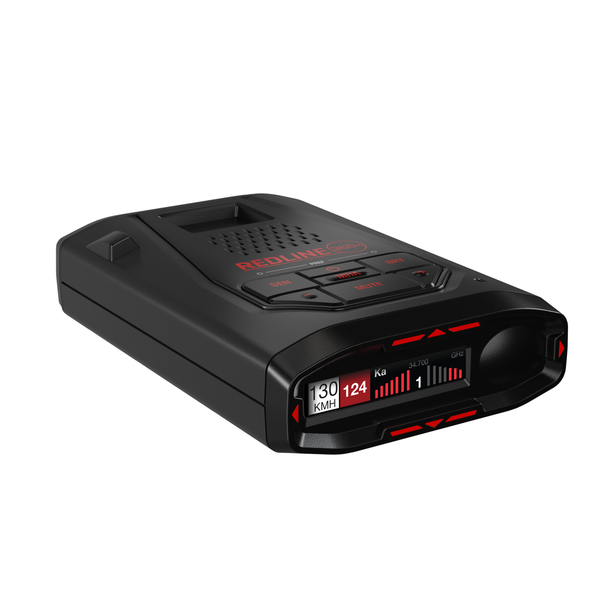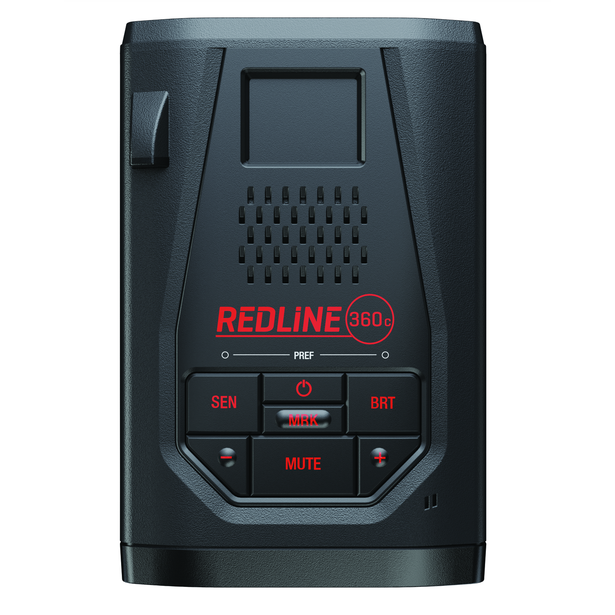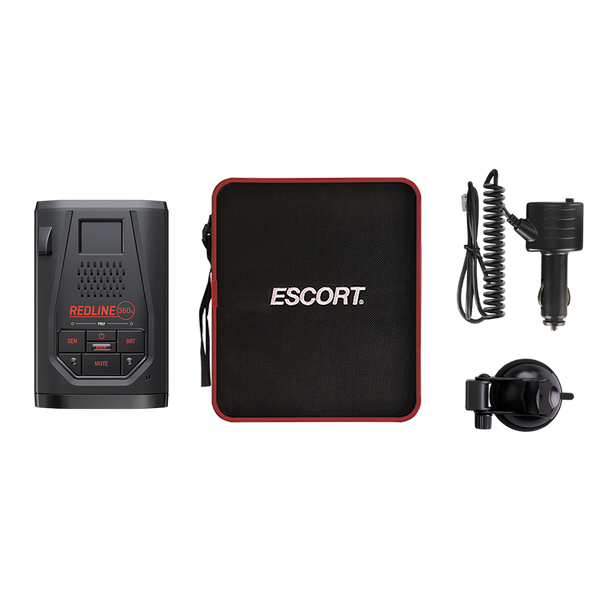 RED

LINE 360c

Extreme Range. 360° Awareness. True Stealth.
RED

EFINE
THE ROAD
The Escort Redline 360c radar detector delivers extreme performance for drivers who demand the very best. It leads the industry with the most advanced technology available in a radar detector, including top-of-the-line detection range and sensitivity, exceptional false alert filtering software, true stealth against Radar Detector Detection (RDD) technology, and Wi-Fi connectivity.
POWERFUL PERFORMANCE
The Redline 360c is the only radar detector built with a triple-antenna platform that is also paired with Low-Noise Amplifiers (LNA). It also features Blackfin® Digital Signal Processing (DSP) for extreme range, sensitivity, and performance.
EXCEPTIONAL ACCURACY
Other radar detectors can't compare with the Redline 360c's perfect balance of range and exceptional signal accuracy. Our advanced false alert filtering leverages built-in GPS and AutoLearn™ Intelligence to deliver the quietest ride.
CONNECTED COMMUNITY FOR LIVE UPDATES
Connect to the Drive Smarter® community through our companion app or directly through Wi-Fi and get advance warning laser and radar alerts.
RED

LINE'S GOT YOU COVERED

The Redline 360c is not for everyone, only those who demand the best of the best. We engineered the best performing detector for the people who expect high-end performance and maximum awareness for their drive.
1
EXTREME RANGE
Built for extreme range with a triple-antenna design and Low-Noise Amplifier (LNA) so you'll have plenty of time to react
2
THE QUIETEST RIDE
Exceptional accuracy against false alerts delivers the quietest ride and full confidence you'll know what's a real threat
3
UNMATCHED INTELLIGENCE
A Blackfin® DSP chip plus Software Defined Radio (SDR) architecture provides incredibly powerful signal processing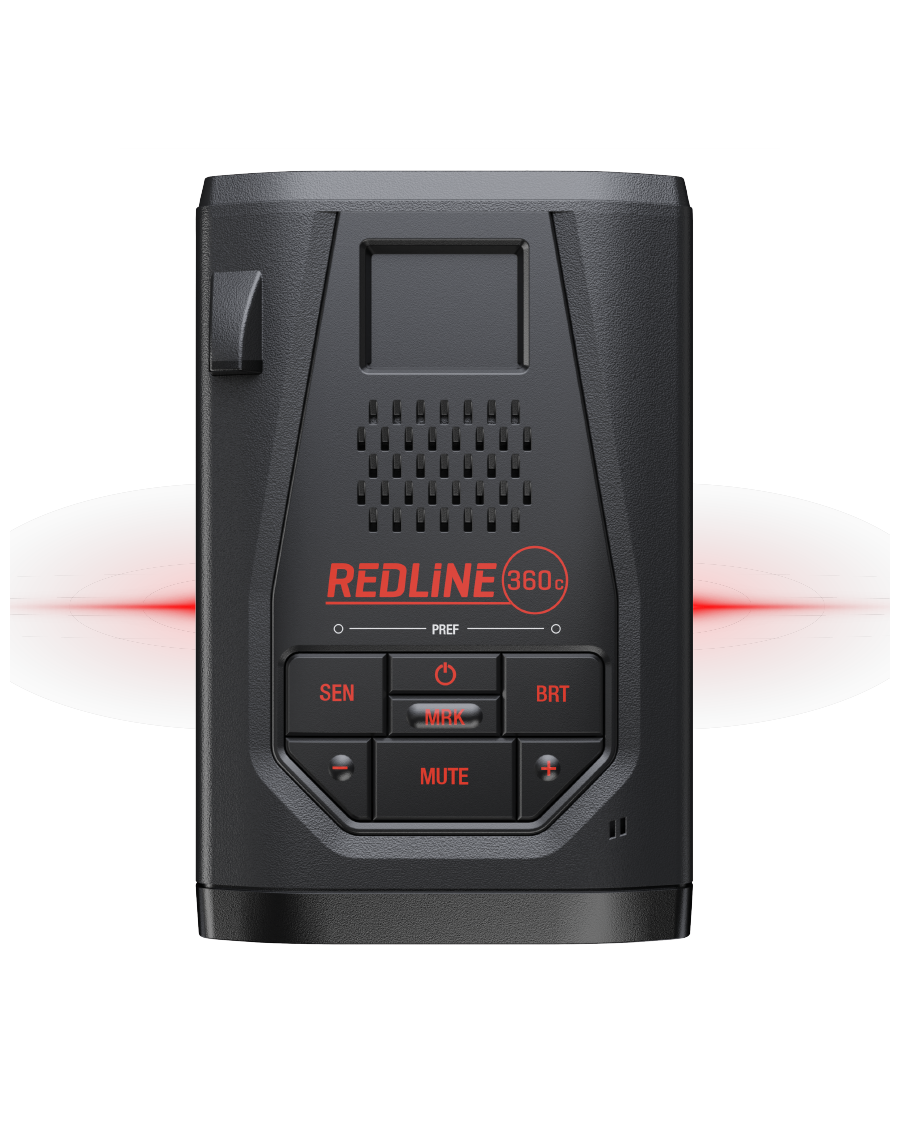 4
SEE, BUT DON'T BE SEEN
Advanced stealth (invisible to all RDD – Radar Detector Detectors) technology ensures you stay completely anonymous
5
WELCOME TO THE RED ZONE
360° directional awareness, AutoLearn™ Intelligence, and shared network alerts give you an all-around protective shield
6
CONNECTED CAR COMPATIBLE
Built-in Wi-Fi enables Over-The-Air (OTA) software updates and connection to the Drive Smarter® network

AUTOLEARN™ INTELLIGENCE
GPS-based technology learns routes and silences repeated false alert locations

M2 AND SHIFTER COMPATIBLE
Build a complete driver alert system with the M2 smart dash cam and laser shifters

DEFENDER DATABASE
Connect to a continuously updated database of red light and speed camera locations

VARIABLE SPEED SENSITIVITY
Automatically adjusts detector sensitivity based on your speed for smarter alerts

DEVICE SETTINGS MANAGEMENT
Easily adjust your features, alerts, and settings on any supported device

SOFTWARE UPDATES
Download and update your device software through the Drive Smarter® app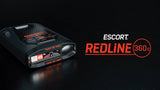 Drive Smarter® App
Enhance your experience with the Drive Smarter® app. Download the app for either Android or iOS smartphones and connect with the Drive Smarter App and receive alerts.
LIVE ALERTS
Get advance warning laser and radar alerts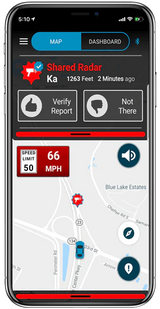 DEVICE SETTINGS MANAGEMENT
Easily adjust your features, notification alerts, and device settings on any supported detector or dash cam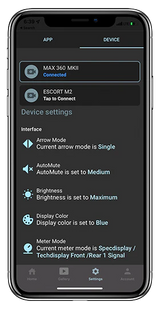 SOFTWARE UPDATES
Configure your device to receive the latest software updates via WiFi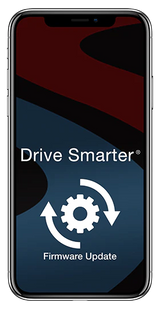 MULTI-DEVICE MANAGEMENT
Easily control your compatible Escort detectors and dash cams from within Drive Smarter®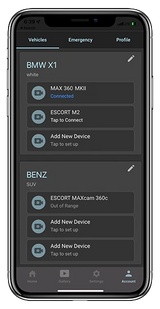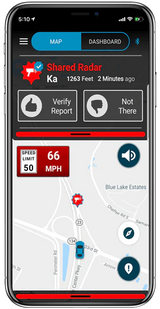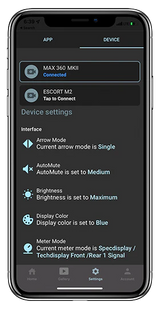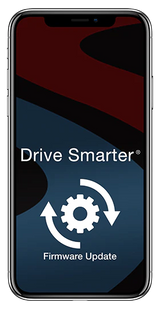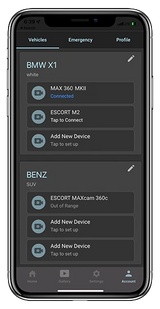 What's in the box
TRAVEL CASE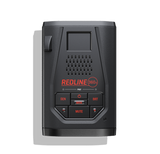 REDLINE 360c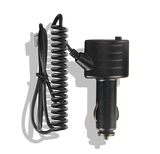 SMARTCORD USB + MUTE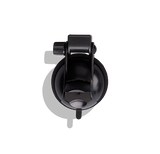 EZ MAG MOUNT